The culture of progression, passion and authenticity behind Specialised Health drives all of us to provide quality Exercise Physiology services in the compensable space. We support claimants in achieving their return to work and life goals through specialist exercise and lifestyle prescription while recognising the importance of open communication with all parties involved in the rehab process. We share knowledge with a passion and are made up of exceptional individuals.
STAFF SPOTLIGHT:
Tessa Thurston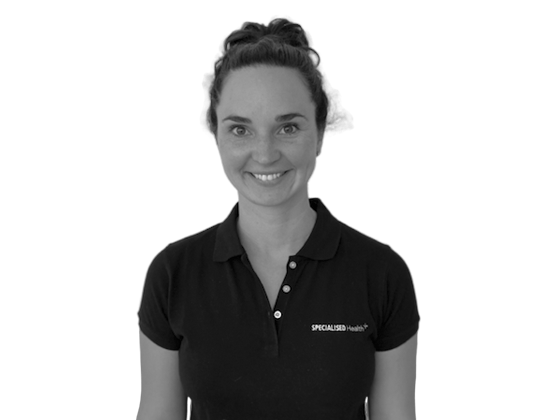 Exercise Physiologist, Adelaide
Tessa has been with us for coming up 3 years. Tessa has a diverse experience as an EP in various schemes and 3 states. She has a Bachelor of Applied Science (Human Movement) and Bachelor of Education in Secondary Health and Physical Education.
She kicked off her Exercise Physiologist career in the WorkCover and CTP schemes as well as working as a Strength For Life instructor in Adelaide.
She also worked in Darwin with various rehab clientele as well as within Australia's indigenous communities. After a year travelling, she moved to Melbourne and worked as a Rehabilitation Consultant. Returning to Adelaide she worked in workplace health and wellness, delivering various programs to corporate, healthcare and industrial organisations. She has now been with Specialised Health since 2018.
Why Did You Choose The Exercise Physiologist Career Path?
I always loved PE throughout school, so I knew that I wanted to work in the health industry.
I didn't even know Exercise Physiologists existed until I started working in a gym and they actually gave me the opportunity to gain my accreditation… I've never looked back!
What Are Your Ninja Exercise Physiology Skills?
I'm a bit of a stickler for good technique
10 years experience in RTW schemes
Holistic approach combining wellness and rehab
EP for Post-cancer treatment
EP for mental health – supporting behaviour change
Tessa explaining the barriers, what she's enjoying and how she's working through motivation with mental health clients:
Do You Exercise?
I play netball in Winter so there's usually a couple of trainings a week and then a game on a Saturday. I also fit in a couple of group fitness sessions a week throughout the year.
Tell Us About Your Most Inspirational Client…
I think all my clients are inspirational in some way or another and I usually always learn something from them!
But right now, the most inspiring person in my life is my sister (who is kind of a client because she will always ask me for exercise advice).
She was recently diagnosed with a brain tumour and since her diagnosis she has had two surgeries – one of which she was 30 weeks pregnant with her second child. She had to re-learn many gross motor skills after her first surgery.
She recently started running again and is trying to stay as active as possible while she battles through the fatigue of radiotherapy and chemotherapy. She told me the other week that she has registered for the London Marathon for this year.
This sister of mine, who has two children under two, has brain cancer, is undergoing radiotherapy and then chemotherapy (all through COVID in the UK) still puts exercise as a priority in her life. She is an inspiration.
Tessa describes her first client with Specialised Health, an unexpected condition:
Not a typical condition at all. But, when you think about it, our job is to recondition people's strength and fitness toward a return to work and life, so the condition is "somewhat irrelevant" (it's everything about the individual we look at). Here are some more interesting conditions we see!
Favourites
🍜 Food –  Laksa
🏋️‍♀️ Exercise –  Love a good squat.. squat hold, squat pulse. It's functional and fun 😉
🧒 Fact –  Kids take up a lot of time ….like ALL your time
🏰 Fiction –  I've been re-watching a heap of Disney favourites lately (with the kids), but loving Moana at the moment
Have You Learnt Anything New Recently?
It's been reinforced to me lately that even though the days can seem long, the weeks, months and years fly. I am doing my best to take in as much as I can before another year passes us by!
Do You Have A Life Outside Of Exercise Physiology?
Yes, most definitely. I have a pretty hectic life outside of EP. I'm a mum, partner, daughter, sister, auntie, friend, netball coach and player. I'm also a cleaner, cook, driver, mediator, renovator.. I try to fit in time with friends and love it when I do.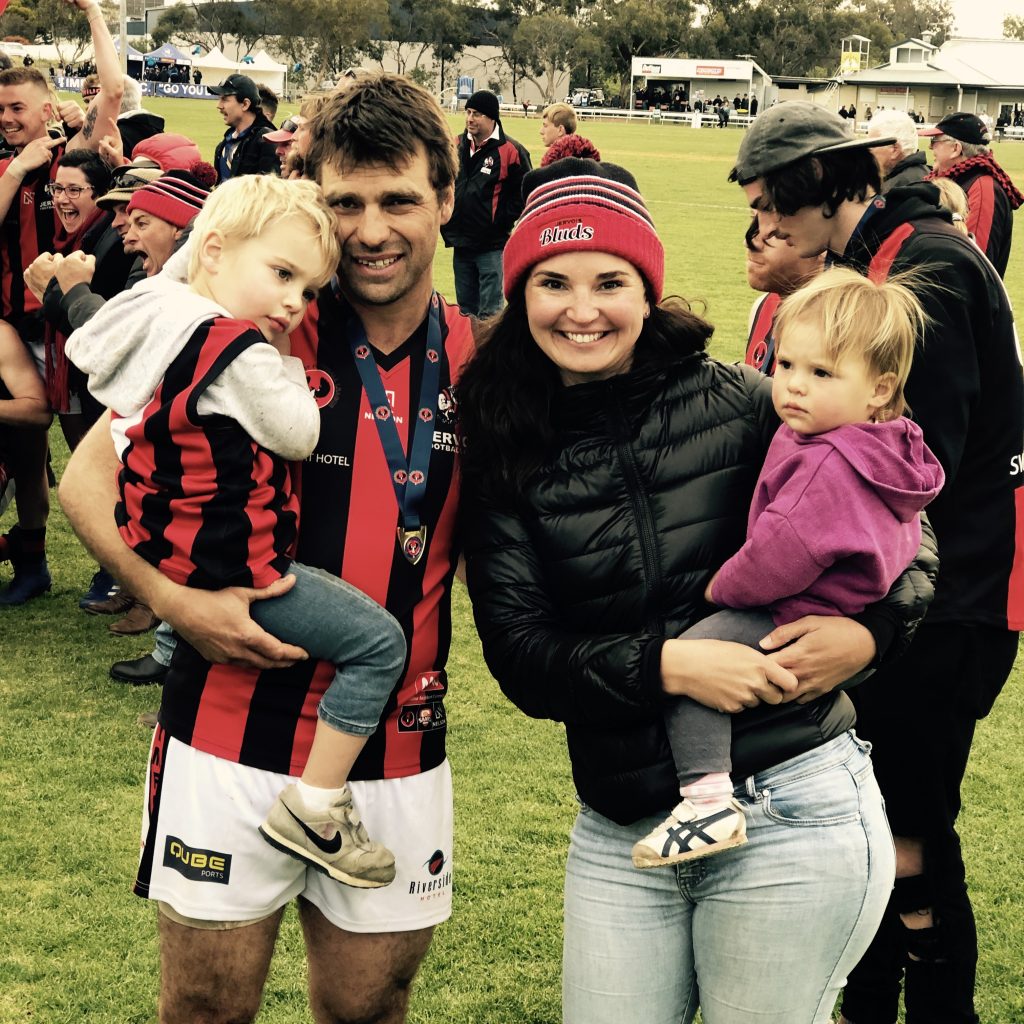 What Are Your Current Goals?
Build a cubby house
1 or 2 or 10 dinners/ lunches with friends
Catch up on some professional development
Contact Tessa
Area of service: Adelaide, South Australia
Email: Tessa@specialisedhealth.com.au