Behind every great company is a group of individuals working together to ensure things run smoothly. A huge part of that driving force here at Specialised Health are our team leaders! 
Being a remote company spanning across two countries, it becomes even more important to maintain cohesion and create a sense of community across our growing team. This is just one role of our team leaders – James, Carmyn, Aidan and Shara. 
Read on to find a little more about those voices on the other end of the phone and what they believe makes a great team.
–
James Danos
Team leader: VIC/SA/QLD

Exercise Physiologist: Melbourne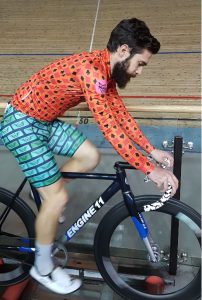 Have you ever met someone who is just so passionate about what they do, it's almost contagious? Well, that's James. As a graduate of both a Bachelor of Exercise and Sport Science (2012) and a Masters of Exercise Physiology (2015), he's spent years studying and working in the field of exercise. 
James is all about taking a holistic approach with clients. He understands that health is not just about the physical body, but also the mind and social factors that play a role. In this same vein, he takes the time to get to know his clients and his team as individuals, understanding their unique "why" – what motivates them to do their best. 
James isn't just an exercise professional. He's also an exercise enthusiast. His love for these activities shines through in everything he does. Previously, his favourite thing to do in Melbourne was to jump on a bike and cruise up beach roads with a few mates then attend plays and musicals in the evening. However, following his first child in November 2022, his favourite things are to sleep in the evening and enjoy a coffee in the morning prior to the morning screams. . . 
James says that collaboration is the key to a good team; especially when everyone is in different states. He adds that the ability to come together and join forces to work out how to approach difficult issues and workshop different strategies is what makes all the difference.
–
Carmyn Barnes
Team leader: New Zealand
Exercise Physiologist: Christchurch/Canterbury region NZ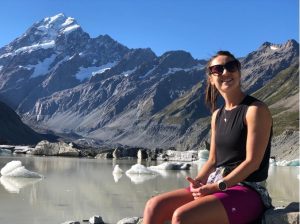 Carmyn is a true leader in the realm of exercise physiology, with 8 years of experience and a degree from The University of Stellenbosch in South Africa. She specialises in providing treatment for a range of chronic and orthopaedic conditions and has a particular passion for working with stroke, mental health, and cancer rehabilitation patients. 
What sets Carmyn apart as a team leader is her ability to encourage her team to step back and look at the bigger picture, ensuring that customers are not just getting stronger, but also feeling better in their mind and body. Carmyn has no shortage of passion, with her second being that of  working with young children to help them with movement. 
Carmyn is not only an expert in her field, but also a dedicated team leader who brings a unique combination of knowledge, skills, and passion to her work. With her guidance and leadership, her team is able to provide the best possible support for people on their return to "life". 
Despite the temperature being slightly below what she is used to, Carmyn's favourite thing to do in New Zealand is exploring the great outdoors!
Carmyn believes that a great team involves communication, hard work towards the same goals and willingness to help each other.
–
Aidan McFarland
Team leader: New South Wales

Exercise Physiologist: North Sydney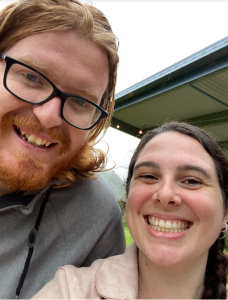 It's not easy to navigate the often-complex world of compensable exercise physiology. It's for that reason we are so lucky to have Aidan! With over 6 years of experience in exercise physiology and extensive experience in the compensable schemes as a former rehab provider, he's an expert at helping people recover, return to work, and get back to their normal daily activities.
Aidan is all about helping his team seamlessly navigate this system, whilst also ensuring that they have the skills they need to provide a customer-centered approach.
He brings a wealth of knowledge to the table and is always willing to share his expertise with his team and across the company as a whole.
Being located in the bustling metropolis that is Sydney, Aidan's favourite things to do are finding all the amazing little beaches and waterways hidden within the north shore followed up with enjoying the amazing food on offer (always including a cold beer, or so we have heard). 
Aidan says that a key component of a great team is being able to trust and look after each other whilst working towards a common goal.
–
Shara Kinney
Team leader: Western Australia
Exercise Physiologist: NSW Western Suburbs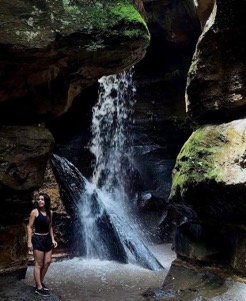 Shara brings a priceless combination of expertise and positivity to the table, which makes her not only a fantastic EP but a fantastic team leader too. 
With a degree in Exercise Physiology from Murdoch University in Perth WA and 7 years of experience under her belt, she has worked with a wide range of clients, from professional athletes to the elderly, chronic pain sufferers, cancer patients, mental health patients, veterans, and the general population.
But what really sets Shara apart is her bubbly personality, accentuated by her work as a multi-talented dancer, entertainer, and professional singer/songwriter. These skills allow her to build rapport easily, with her clients and those on her team. Whilst she now calls Sydney home after studying in WA, Shara leads the WA team of EPs from afar! 
Her favourite thing to do in NSW is hiking and exploring the outer west areas and in WA, hitting the beach (ft, the best beaches in Australia apparently). 
According to Shara, a good team is when everyone feels like they are moving forward to reach a goal and each member has a role to play in getting there.
---
Author: 

Tessa Nielsen


Clinical Exercise Physiologist and Content Creator at Specialised Health

#exercisephysiology #exerciserehab #rehabilitation #lifeinsurance #incomeprotection #ctp #workcover #mobile #mobileexercisephysiology #fatigue #mentalhealth #cancer #musculoskeletal #injury #pain #physio #physiotherapy #Sydney #Brisbane #Melbourne #Adelaide #Auckland #Waikato #BayofPlenty #Wellington #Otago #Christchurch