The use of exercise to assist in rehabilitation and reconditioning after a bone or muscle injury is well established, so much so that it would be considered a faux pas if there was no exercise component during an expected recovery.
Cardiac rehab has been a thing, with movement slowly creeping into recovery since the 1950s, even though one of the first records of physical activity positively impacting heart disease symptoms was in 1772.
Even exercise for post and during cancer treatment has been officially recommended by The Clinical Oncology Society of Australia suggesting that exercise be embedded as part of standard practice in cancer care.
But despite all the evidence and being in the curriculum for exercise physiologist students for at least 10 years, exercise as an automatic recommendation for mental health isn't quite there yet.
But! ..It is getting there. Various hospitals in Sydney now employ exercise physiologists on their mental health teams and exercise is included in the UK's National Institute for Health and Care Excellence guidelines for mental illnesses.
Other advocating groups are non-for-profits such as Headspace, Black Dog Institute, Beyond Blue.
And then there are for-profit industries, the space where we work, who have been bringing in the experts in exercise for a few years now. And they're doing this because of the awesome results exercise physiologists are achieving in helping claimants return to a normal life.
Mental Health vs Mental Illness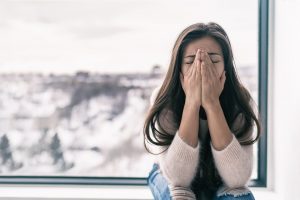 In one year, 1 in 5  Australians will experience Mental Illness. While on the topic of Mental Illness, it's important to note that Mental Distress and a Mental Problem is not the same as a Mental Illness. Negative emotions to stressful situations are normal.
If you want to learn more about mental illness vs mental wellness you can check out this course by The University Of British Columbia.
That said, exercise helps with distress too!
There are numerous mental illnesses. Many have varying levels of similar symptoms which can make life debilitating  but exercise can alleviate some. These include low mood, amotivation, overwhelm, fatigue, poor concentration, lack of enjoyment, mood swings, irritability and sleep difficulties.
Benefits of Exercise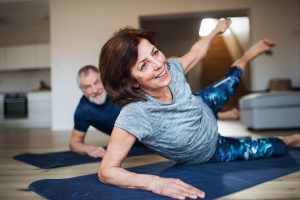 Exercise, ideally should be included alongside other support services such as psychology and psychiatry.
Exercise can be a great tool as there are so many benefits.
It can have a direct impact on physiological and psychological signs and symptoms. It can also assist in managing other treatment side effects and prevent the development of other illnesses related to further deconditioning.
Incorporating exercise assists other lifestyle factors outside of exercise itself, such as sleep quality, food choice and structure or routine.
Exercise can directly impact mood through the stimulation of various brain chemicals, including the most popular, serotonin and endorphins. It can also stimulate chemicals that support learning and memory.
In the right environment, exercise can support increased confidence, self-efficacy as well as offer social support.
Exercise can assist in improving energy levels, and of course strength and fitness, that which can be lost even for day to day activities with a sedentary lifestyle.
Then there's the physical sensations. The actual physical sensations of exercise can distract focus away from negative moods and thoughts and it can also improve tolerance of uncomfortable physical sensations often experienced with negative emotions.
Benefits of Exercise Physiology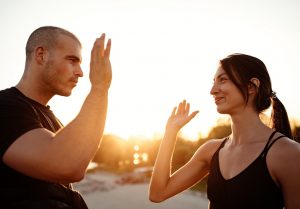 Using an Exercise Physiologist to assist in psychological claims ensures increased likelihood of compliance to an exercise program.
Although a 60-90 minutes brisk walk can make a substantial impact on depression, it's not always that easy.
Motivation for exercise is hard for the best of us. Throw in amotivation, lethargy and overwhelm and exercise can be near impossible.
Exercise physiologists are experts in lifestyle behaviour changes and are reliable and resourceful "accountability buddies." EPs work with clients exploring barriers and solutions while providing the right amount of support to empower the client.
We work with the client to develop personal goals, while keeping in mind the mutual goals of other parties which are in the best interest for the client's long term health and functioning.
With physical fatigue and cognitive fatigue (including decision making) being a significant component of mental illness as well as potential sensitivity regarding exercise self-efficacy it is ideal to get a head start with an expertly prescribed exercise plan.
The Impact On The Claim
It's as simple as this:
If your claimant is sleeping better, moving better,  feeling fitter and focusing better, this will translate to improved function and capacity for a return to life and work.
Sometimes in psych claims, it's not "just" motivation, mood and energy that is the barrier to work. Physical and cognitive fitness may have also declined. Exercise physiology conditioning programs will assess and address the functional requirements needed to get back to life and work.
Are your Psych Claimants seeing an EP?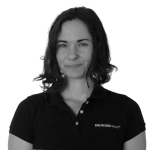 Biara Webster, Exercise Physiologist & Content Manager
https://www.essa.org.au/wp-content/uploads/2018/08/Exercise-Mental-Health-eBook_v6.pdf
Mampuya W. M. (2012). Cardiac rehabilitation past, present and future: an overview. Cardiovascular diagnosis and therapy, 2(1), 38–49. https://doi.org/10.3978/j.issn.2223-3652.2012.01.02
Rahman et al. (2017), Current evidence and use of physical activity in the treatment of mental illness: a literature review, Dtsch Z Sportsmed; 68:93-100.
---