Specialised Health, Behind the Scenes. Who is Specialised Health?
The culture of progression, passion and authenticity behind Specialised Health drives all of us to provide quality Exercise Physiology services in the compensable space. We support claimants in achieving their return to work and life goals through specialist exercise and lifestyle prescription while recognising the importance of open communication with all parties involved in the rehab process. We share knowledge with a passion and are made up of exceptional individuals.
STAFF SPOTLIGHT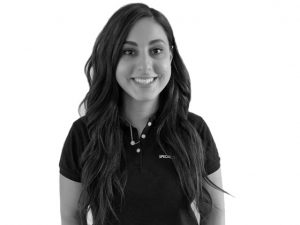 Location: Norwest, Sydney
Chantelle has been an EP with us for 3 years.
She has a Bachelor of Exercise and Sport Science and Bachelor of Science (Nutrition) with Honours. She has been consulting in private practice as a Dietitian and Exercise Physiologist for 10 years now with a few years in the hospital systems, corporate health and 7 years in the return to work schemes.
Passionate about what she does Chantelle has mentored over 30 emerging Exercise Physiologists and Dietitians throughout their first years of practice. Plus she finds some time for writing, here are some recent articles Chantelle helped us with at our sister company Reva Wellness:
Why did you choose the Exercise Physiologist/Dietitian career path?
I've always loved sport, exercise, science, eating and helping people so the career path felt like a match made in heaven for me!
What are your Ninja Exercise Physiology skills?
Injured backs and shoulders.. because I've experienced both! I feel like there's nothing like lived experience to help you understand all the things my clients are going through.
I don't like to waste time, I'm very organised and like to really listen to my clients struggles. I feel like these personality traits give rise to me providing time-efficient exercise and meal plans that people can actually achieve and that give faster results.
Do you exercise?
Every chance I get!
At the moment I'm trying to do a home resistance workout every second day.
But now that gyms and studios are reopened I'll be able to pole dance again which I've been doing for almost 8 years now and absolutely love that there's always a new trick to learn! I've found it's the most time-efficient way to combine resistance, aerobic and flexibility components of exercise into my week! I'd usually only have to go once a week to see benefits although when time permits I'd go to a class 2-3 times per week and feel even stronger!

Tell us about your most inspirational client…
I once had a client who had been a nurse.
She'd spent her entire career working her way up to the top of the nursing ranks and then unrelated to work, began to experience severe depression which found her struggling to get out of bed, to shower herself, go to the shops to get her medications and she could barely hold a conversation with me the first time we met.
She had so much empathy for other people that the only reason she would show up to our sessions was because she didn't want to let me down and cancel on me last minute.
She harnessed that beautiful quality in herself to build a weekly exercise routine with me which became part of a domino effect to pull herself out of a very dark time. She now volunteers for riding for the disabled and is working towards returning to work.
Favourites
Food – ice cream or mangoes!
Exercise – I can't go past prescribing a squat or variation of this.
It's such a functional exercise and most people benefit from improving their lower limb strength. At the same time I can check their manual handling technique and find out lots about how they might be lifting things off the floor or getting out of a chair on a typical day which could be adding to their symptoms!
Fact – Bananas are a herb!
Fiction – I can't go past psychological thrillers like "split" or "inception"
Myth Buster – Doing the same workout for years is not going to get you results. Our bodies adapt to our level of training within about 8 weeks so if you want to keep getting stronger/fitter/more flexible you need to continually update your exercise plan!
Also a nutrition one.. you could choose any diet you like and you'd lose weight if you are in an energy deficit. The "types" of foods you eat don't matter in the slightest for weight loss per se but they obviously do matter for other determinants of health like ensuring your cholesterol, blood pressure and glucose control are on track.
Have you learnt anything new recently?
That becoming a parent is the most amazing and challenging thing in the world! On this topic, I've also learnt a lot about healthy wind-down and sleep routines, stages of sleep and cycles, secure attachment and cognitive development stages in children.
Do you have a life outside of Exercise Physiology?
Sometimes! I love to create healthy recipes, buy lots of plants and then kill them, and organise my house, everything has to have a place 🤷‍♀️
What are your goals for 2020?
Survive: the fires, floods, covid-19, building a house and the first year of parenthood!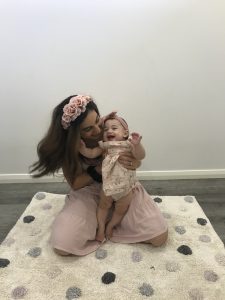 Each month we will pick a question to Q&A. Send your questions to brad@specialisedhealth.com.au or biara@specialisedhealth.com.au
Or contact us through the below social media outlets!