Each month we create and publish articles on topics which are important to us and, we hope, important to our clients and customers. Here's a snapshot of our education pieces throughout the month of May 2020.
Some Articles We Published In May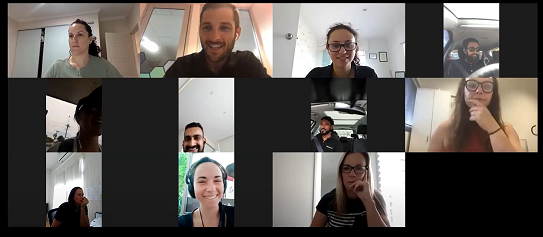 Even the exercise pros can find motivation fickle sometimes.
Fortunately for us though, we're trained in behaviour change support, motivational interviewing and coaching others, so we know how to effectively support ourselves and others.
If you or any of your clients are struggling with motivation find out some of the tips of the trade here.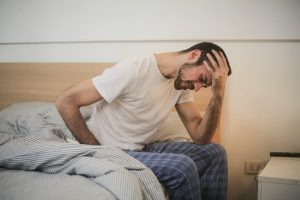 Persistent pain is difficult to manage in general. Throw in a pandemic and even more barriers pop up.
What are the extra barriers, and how can we help?
Read the blog to find out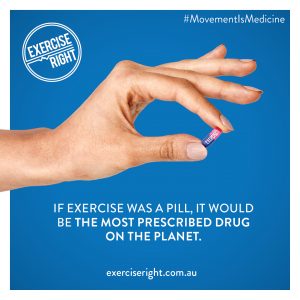 May 25th-31st 2020, was Exercise Right Week and the theme this year was "Movement Is Medicine."
We explored this, through the lens of Return to Work and Return to Life, because that's what we specialise in!
Q&A: Using A Swiss Ball At The Desk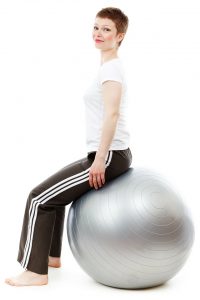 Great question! An idea that's thrown around frequently.
Find out our opinion on whether you should use a Swiss Ball at your desk based on the ergonomic and exercise facts.
---
Staff Spotlight
Hussein Taoube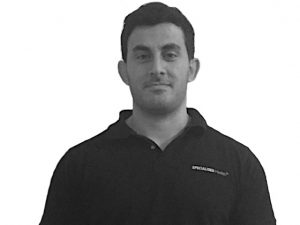 Role: Exercise Physiologist
Location: South Eastern Suburbs & Inner West, Sydney
Hussien's Ninja Skills
🐱‍👤 Mental Health
Favourites
🌯 Food – Burritos, Chocolate and pancakes.
🤼‍♂️ Exercise – Why? Wrestling to be specific. Because I'm better than most people at it 🙂
🌟 Fiction –Interstellar
💪 Myth Buster – "If I exercise all of my muscles I will get too big."
"Getting big" takes a lot of work with consideration of reps, rest and sets as well as diet!
But wait, there's more.
Most inspirational client
Career history
Why chose EP life?
Get to know more about Hussein here.
---
This Month in Social Media
Favourite Social Media Posts
High competition this month!
Two videos tied for first place with Carmyn's "Wednesday Win" coming in second place.
Stretches for the lower back
Core exercises using a park bench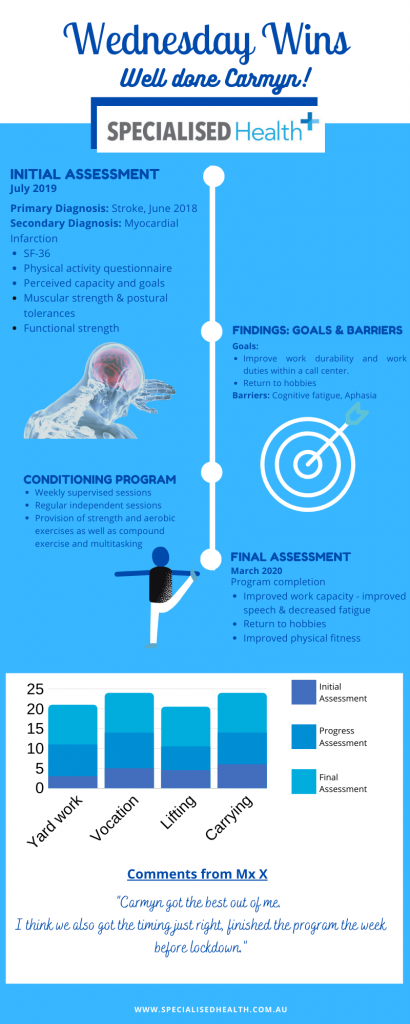 It was a close comp! There are lots more Wins and Exercise Videos for you on our social media channels.
To vote for your favourite post share, like or comment on our posts.
---
Behind the Scenes
Every fortnight we roundtable challenging cases and we run various clinical in-services regularly as well!
Here were our focuses for the month.
Internal Education
Exercising Physiology scope and role in mental health
Post cancer pain and fatigue
Exercising Physiology scope in healthy eating recommendations
Benefits of healthy eating and dietetics
Considering program timing to optimise Exercise Physiology outcomes
Team Focus Areas for March
Maintaining safety and hygiene during lockdown easings
Ensuring recommendations are clearly considering goals and barriers
---
Did you know that we have a Sister Company in the Corporate Wellness space?
You can also see what's on the mind of our Director, Brad Domek, by connecting with him on Linked In.
Each month we will pick a question to Q&A.
Send your questions to brad@specialisedhealth.com.au or biara@specialisedhealth.com.au
Or contact us through the below social media outlets!