Update: As of July 2019, we say goodbye to Jen as a team member of  Specialised Health Team. But she will forever be in our hearts!
The culture of progression, passion and authenticity behind Specialised Health drives all of us to provide quality Exercise Physiology services in the compensable space. We support claimants in achieving their return to work and life goals through specialist exercise and lifestyle prescription while recognising the importance of open communication with all parties involved in the rehab process. We share knowledge with a passion and are made up of exceptional individuals.
STAFF SPOTLIGHT: 01 Jennifer Smallridge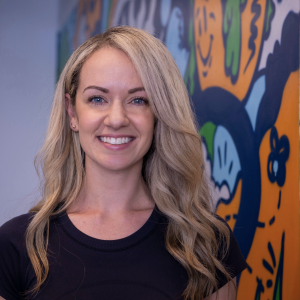 Jennifer Smallridge (Jen) has been with Specialised Health for 2 years.  She comes to us with a range of education and experience not only as an Accredited Exercise Physiologist but also a Therapeutic Yoga instructor, Pilates Instructor and Sports Trainer. Jen was a finalist in 2018 Australian Accredited Exercise Physiologist of the Year awards and featured as a specialist on Channel 7's The House of Wellness  (https://www.houseofwellness.com.au/show/the-house-of-wellness-tv-season-2-episode-5, 2:30min). So, who is Jen? 
Why did you choose the Exercise Physiologist career path?
I was one of the lucky ones, during high school I just knew what I wanted to do 'when I grew up'. I wanted to help people with injury and illnesses to exercise – but not quite personal training, not quite physiotherapy… Fortunately, on my first day of undergraduate studies, Deakin University told us about their new course –  Master of Clinical Exercise Physiology – which finally put a name to my dream job! 
What are your Ninja Exercise Physiology skills? 
I enjoy the behaviour change component of our job, empowering clients to problem solve. I like to work with complex/multiple diagnoses including mental health and weight management, as well as conditions where women in particular are at higher risk – this includes osteoporosis, chronic fatigue, and heart disease. I'm really into anything that exercise can help with.  
Tell us about your most inspirational client
The first ever referral I had with Specialised Health comes to mind! He was suffering from post-stroke fatigue, which was predominately affecting his cognitive function, however after the stroke was also physically deconditioned with spasticity and muscular weakness. He was a highly intellectual man, and at the time of the stroke he was a director of a tech company. After we started in the gym and caught up regularly for our workouts, he bought some weight lifting gloves and that's how I knew he was getting serious! He started coming to appointments with new goals and was self-managing really between sessions. He made great physical changes and his cognitive capacity improved enough for him to start back at work, although in a different role, 3 days a week. By the end of the work conditioning program I considered him to be not just a client but a respected friend – we had some great conversations and he is still lifting heavy weights to this day! 
Favourites
Food – Thai chicken satay stir fry, with coconut rice! 
Exercise – Romanian Deadlifts, love the hamstring and glute combo.  
Fact –  People who have dogs are at lower risk of cardiovascular disease. 
Fiction –  The Harry Potter series, and I'm going to see the stage show in April, so excited! 
Have you learnt anything new recently?
I'm fascinated at the moment by the similarities between chronic pain and fatigue! They may both be considered "over-protection" states and have autonomic nervous system input. In case you didn't realise, I'm a bit of a nerd…  
Do you have a life outside of Exercise Physiology?
Very much so! I live with my partner Tom and my dog Barney. I love taking Barney to the park, reading books (fiction and non-fiction alike), and dancing.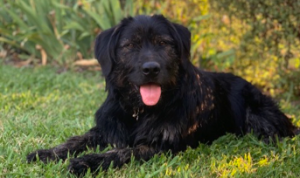 Your goals for 2019? 
I'm aiming for the elusive work-life balance, as always! I'm also trying to meditate 3 x per week, getting out in nature as much as possible, and continuing to learn every day through reading, podcasts and conversations. 
Contact Jen
Jen is based in the inner southern suburbs of Melbourne and can be contacted on jsmallridge@specialisedhealth.com.au
Jen's also a fantastic writer and you can check out our previous blog posts from Jen herself and also Jen's Linkedin profile here