Specialised Health, Behind the Scenes. Who is Specialised Health?
The culture of progression, passion and authenticity behind Specialised Health drives all of us to provide quality Exercise Physiology services in the compensable space. We support claimants in achieving their return to work and life goals through specialist exercise and lifestyle prescription while recognising the importance of open communication with all parties involved in the rehab process. We share knowledge with a passion and are made up of exceptional individuals.
You can check out previous Staff Spotlights here.
Today, awkwardly, I'm interviewing myself, so you can finally get a face to the name behind all these emails.
STAFF SPOTLIGHT
Biara Webster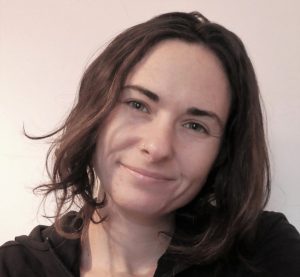 Content Manager & Exercise Physiologist
Location: Online
I've been with Specialised Health for just under 4 years. I worked as an Exercise Physiologist, predominately in the Inner West of Sydney but sometimes saw clients all around Sydney, up to the Central Coast and Newcastle.
Last year I took a break from EP life …and normal life.
I sold all my belongings, packed the rest of it into a bag and flew to Hong Kong to meet my brother and his girlfriend's family. A week later I spread my wings and set off alone. I've been exploring the world since. Volunteering in English teaching schools in Vietnam and Cambodia, helping at a farm in Spain, and modelling for artists on both continents. I rode around Penang Island with my new Mexican friend, spent 5 days practising meditation at a Buddhist monastery in northern Thailand, had my 30th birthday in Nepal with my twin, spent a few days exploring caves in Vietnam with my sister, admiring Swiss mountains with my uncle and enjoying sangria and tapas with friends.
But this whole time, I've been fortunate enough to put on my EP hat with the opportunity to work as Content Manager for Specialised Health and Reva Wellness, writing blogs and keeping the social media pages active.
….If there's anything you would like to read about please don't hesitate to contact me!!
I returned to Australia in November last year and was welcomed back to see clients again while other EPs took their much-deserved leave over Christmas!
Confident that I still have sufficient EP skills to make a difference to clients' rehab journeys, I've left again, currently hiding in my sister's spare bedroom in London.
Where to next? I haven't decided. If you're on our mailing list though you'll be updated.
Why did you choose the Exercise Physiologist career path?
I was very active growing up. I was in team sports throughout school and I either walked or rode to school most days. My mum would take me swimming before work/school and Dad started me in the home gym when I was about 15. I was sports captain in primary school and adopted a senior role in a lot of the teams.
All that said, I wasn't a great sportsman. I didn't win races, I wasn't even close to being the top goal scorer. As an adult I took one tennis lesson and the coach said to me "I thought you said you'd played sport before."
So, what I'm trying to say, is that I'm a pretty average performer of sports and exercise, and I'm not very competitive. I exercise for the benefits in mood and focus as well as pain management, feeling strong and learning new skills. I felt these benefits and I wanted to learn more about them and share it. So, I did.
What are your Ninja Exercise Physiology skills?
I like to work with mental health and chronic pain. Both require a high level of behaviour change support, education, empowerment and empathy. I appreciate the challenge and problem solving that goes into it and the opportunity to really help people who are suffering.
Do you exercise?
Strength training and Swimming laps are my favourite. When swimming, I can mix it up for endurance and/or HIIT, but also by getting in touch with the breathing and the rhythmic movement sometimes I use it as a meditation exercise.
I don't swim or use the gym much when I'm travelling unless I'm really stressed because entries costs. Except in Bangkok where there are free gyms in the parks. So when I'm "on the road" I aim to jog or smash out a bodyweight/resistance band/skipping rope session, at least 5 days per week.
Tell us about your most inspirational client
The inspirational clients are the ones who really own their journey. Their circumstance might not be their fault per se but they take responsibility for their recovery.
Some of the most inspirational group of clients I've had was when I was working in remote indigenous communities in the Northern Territory. There's a very high rate of renal disease, heart disease and diabetes. I would be flown or driven in from Darwin every 2 weeks to various communities.
Just like many city folk, they have similar barriers regarding health behaviours such as access to facilities and lack of understanding about their condition and the role of exercise. But they have even more barriers, for example even if they could afford to go to a gym, there is no gym (I would hold classes in the school library and make dumbbells by filling bottles with dirt). Outside it's crazy hot and humid, and buffalos chase you. Despite this, I had an amazing group whose motivation just grew, which spread around the community, and eventually, I was getting reports that they were exercising without me! (Basically every EPs dream)
Favourites
🍚 Food – Thai! Curries/stir-fries/Tom Yum Soup – with lots of veggies and prawn or tofu.
🏋️‍♀️ Exercise – Deadlift. Because it both stretches and strenghens 😍 It's so functional and works so many muscles. It's good for leg & glute strength, core, posture, lifting!
🌞 Fact – I don't know if this is new for people, but I'm a little bit obsessed with it..
Blue light from artificial light such as LED and fluorescent light bulbs and screens, suppresses the release of melatonin. Melatonin is our "sleepy hormone," a major component in our circadian rhythm, and also a powerful antioxidant. Long term exposure to artificial light at night-time is associated with a range of unpleasant diseases.
It's important to have blue light during the daytime (preferably from the sun), but for a better sleep, avoid blue light as much as possible at night (you can download night time apps on your phone, or wear blue light blocking glasses).
📖 Fiction – My favourite novel of all time is Beauty, by Sheri Tepper (Fantasy).
💪 Myth Buster – "Let's do some core exercises" *Does heaps of sit ups*– I've overhead/seen this at the gym way too many times. The six-pack (sit up muscle) is only one muscle of the core and it's a pretty insignificant one in comparison. Conveniently we have a little article about it here.
Have you learnt anything new recently?
Nearly every time I write an article, I learn something new, whether it's fact-checking and the science behind my fact has been reviewed or whether it's just an interesting fact as a detour, but I guess you can read the Speciaslied Health & Reva Wellness blogs for fun facts 😅.
Personally, the most enlightening thing I've learnt, somewhat recently, is that I should follow a recipe when cooking. I love cooking and creating and always have. So sure, I would always check the ingredients, but I didn't actually follow the instructions. But I now know doing so can really enhance the flavour. 😂
Do you have a life outside of Exercise Physiology?
In all honesty, when I was working EP in Sydney, I could be a bit of a workaholic. I used to play in brass and jazz bands but haven't done that for a few years. I often read fiction and swam with my "swam club" and very occasionally go away for the weekend, but sometimes I find it hard to have the ideal life balance. Obviously, I have a life now, as described in the intro, but I'm hoping that when I return from travel I will be so addicted to having a life it will be easier to maintain a work-life balance.
What are your goals for 2020?
I'm hiking the 8 day West Highland Way in Scotland in May with my parents so I need to build up my walking fitness!
After that, I'm going to focus on running. I can currently run 5km OK, I'm planning to double that. The Couch to 10K app is pretty helpful.
Contact: biara@specialisedhealth.com.au
Linked In: Biara Webster

Following us?
Each month we will pick a question to Q&A.
Send your questions to brad@specialisedhealth.com.au or biara@specialisedhealth.com.au
Or contact us through the below social media outlets!