Another month gone by and already into March – and it's all systems go at our end!
We have some exciting new things in the works (but you'll have to keep your eyes peeled for those coming up in the next few weeks and months!)
For now, make yourself a cuppa, sit back, and enjoy the month that was…
Here's everything from February, delivered right to your inbox.
Education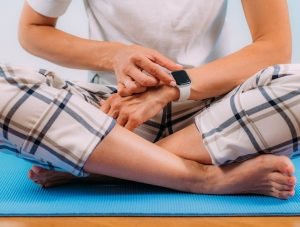 New to HRV? Never heard of it?
Here's what you should do with that cool new feature on your SmartWatch.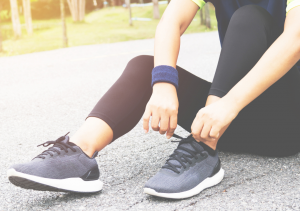 Currently, 1 in 2 people in Australia and NZ will be diagnosed with Cancer by the time they're 85.
The relationship between exercise and cancer has evolved over the last few decades, and it's pretty exciting stuff.
Let us take you on a historical journey from past to future!
And a some Feel Good Stories!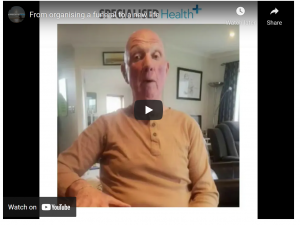 The devastating imp New Life act when surgery goes wrong…
But what an honour to get to be a part of the journey to recovery!
Our Christchurch based EP, Carmyn Barnes, sheds some light on an amazing client she had the pleasure of working with recently!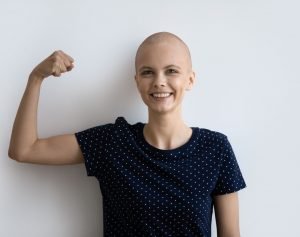 Sarah, a truck driver in Western Australia, was battling the recovery of Chronic Lymphocytic Leukaemia when Covid hit.
Sarah desperately needed help from a specialist, but she also needed to stay home to stay safe.
Read on to find out how Melbourne based E.P. James Danos helped her to get back on the road and doing what she loves, all through Zoom!
---
Most Social on the Socials
We're posting interesting facts, regular infographics of recent cases – their results and how they got there, and each week you'll meet a new member of our staff.
Get to know us – Scroll through some interesting facts, beautiful photos, mini case studies and meet our team! – On Linked In, Instagram or Facebook.
Favourite Social Media Posts
Facts were popular this month!!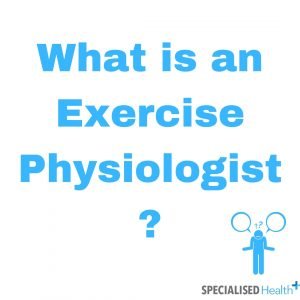 To vote for your favourite post share, like or comment on our posts.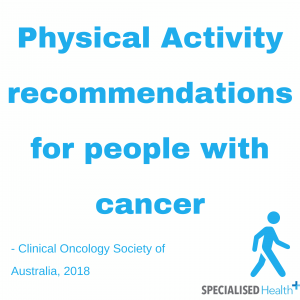 To vote for your favourite post share, like or comment on our posts.

---
Behind the Scenes
We have weekly team meetings and fortnightly roundtables of challenging cases AND we run various clinical in-services regularly as well!
Here's what we've been focusing on:
 Internal Education
The best practise for Fatigue Management
– Following the updated NICE recommendations in 2020. More coming up on this next month!
How to assess readiness for work in psychological claims.
– We may not be psychologists, but we still sure have a lot to offer.
Team Focus Areas for February
Review of IT privacy and security protocols
Prioritise fortnightly communication and updates to all parties
Staying up to date with rehab goals as well as general conditioning goals
As of this month, we have also implemented a strict 'Video On' policy at all team meetings – As a remote company working all around Australia and NZ  it's important to see faces and personalise names! It can really make the difference to keep everyone connected!
Staff Changes in February
This month we welcome back Laura Lush to the NZ team!
Laura will be servicing the Otago region, spanning between Wanaka, Queenstown and Dunedin.
Congratulations to Melbourne EP James Danos, formally our Senior EP, now officially our VIC/SA Team Leader.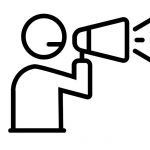 !Announcements!
We are on the lookout for an awesome EP to join the team in the Western Suburbs of Sydney!
If you know some EPs passionate about Occ Rehab but want to keep their clinical hat on then we're the company! Super flexible, full-time role with amazing support.
Get in touch if you'd like to know more! Contact Brad at brad@specialisedhealth.com.au
---
Did you know that we have a Sister Company in the Corporate Wellness space?
Here's what's been going on in the Reva Wellness world…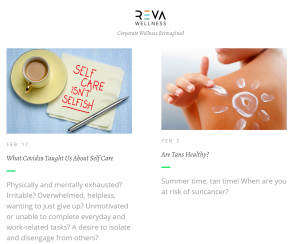 For up to date tips on optimising health and wellness for yourself, your staff, your friends and your family, follow Reva Wellness on Linked In, Facebook, Instagram and YouTube.